Mo:dus digitises your data driven tasks by capturing data in any format, understanding that data and whether it is people, product/service, or client related. It then enables a more streamlined and often automated fulfilment of the task, resulting in a more effective and efficient output.
Read about how Workflow and Process can help your business:
For any adhoc job requests e.g. additional window cleans you can action them through Mo:dus. The system knows all the detail relating to your premises and the request goes directly to the vetted supply chain who then submit quotes for the work directly to you. You can accept the quote you want based on being able to view information on the supplier's quality and latest customer feedback. Mo:dus then manages the workflow seamlessly right through to invoicing.
NHS asset management – enhancing patient safety through digitisation
The Mo:dus Make Ready app enables significant efficiencies for Ambulance and NHS trusts by digitising and streamling Make Ready services The app provides the crew with a seamless, one-step way of checking the equipment on the ambulance through RFID technology. And for hospitals uses the same technology to manage medicine stocks.
Traditionally this is the responsibility of the paramedics who manually check the ambulance has everything it needs (around 70 separate items) before being ready to be dispatched to the next call. With Mo:dus each item is RFID tagged so that the vehicle can be scanned to check whether all the items are in place in just one scan. If something is missing it is flagged through the app making the crew more efficient meaning they can be back on the road quicker saving people's lives.
Mo:dus also provides auditable reporting on Make Ready times, ambulance wait times and data on medicine wastage giving you an accurate picture of where improvements can be made.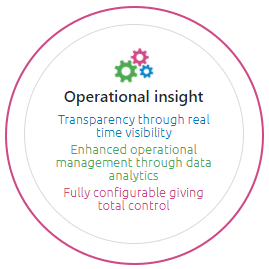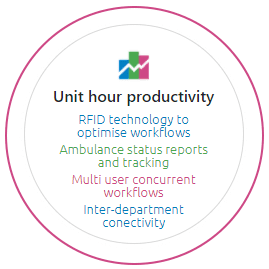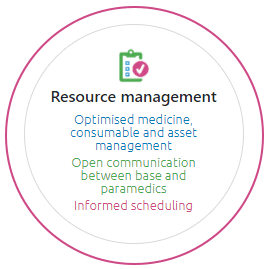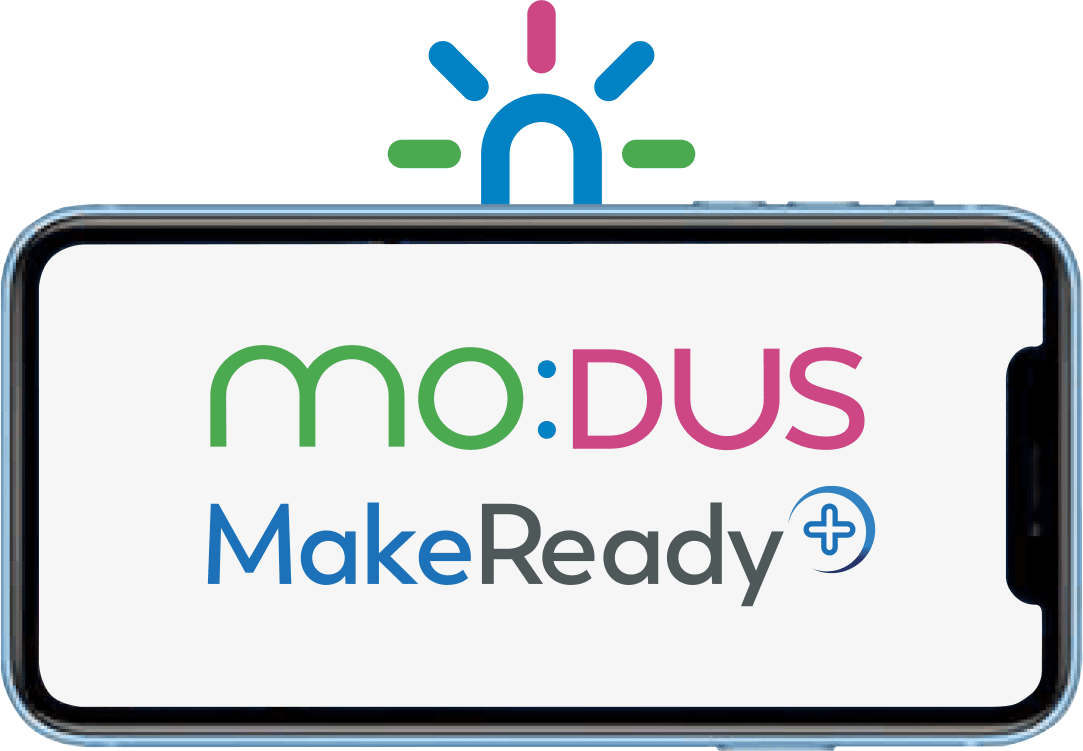 Mo:dus enables transparency, resilience, accuracy and insight by digitising the different aspects of your transport preparation workflows. The real-time scheduling feature means you can plan both regular and periodic tasks essential for creating a safe and welcoming passenger experience and instantly assign them for completion. Giving you the ability to prioritise and add additional tasks, as well as monitor progress in real time. Through the placement of QR codes, passengers can provide instant feedback on their experience giving you real time performance insight for total accountability.
Data-driven hygiene management for workspace confidence
You can design and implement enhanced cleaning and hygiene regimes for different types of area in your workplace with Mo:dus. The cleaning tasks are dynamically scheduled, allowing for proactive and reactive adjustments to be made in real-time. Any cleaning schedule changes are communicated through via Mo:dus direct to the cleaning teams ensuring they are always addressing the most relevant hygiene needs. This can be supplemented with a bacteria swabbing programme, where results are captured in Mo:dus and used to define the hygiene regime for specific areas.
Mo:dus provides insight from the data it collects giving you a comprehensive overview of how effective your hygiene regime is and allows for continuous improvements based on identified trends feedback from your building users.
The big benefits to make your work life an efficient one
Real-time task management and communication

Streamlined workflow efficiency

Insight for continual improvement

Audit and measurement